Reiki Level One Training
*new date Saturday, February 8th 9:30am-5:30pm, $111 per person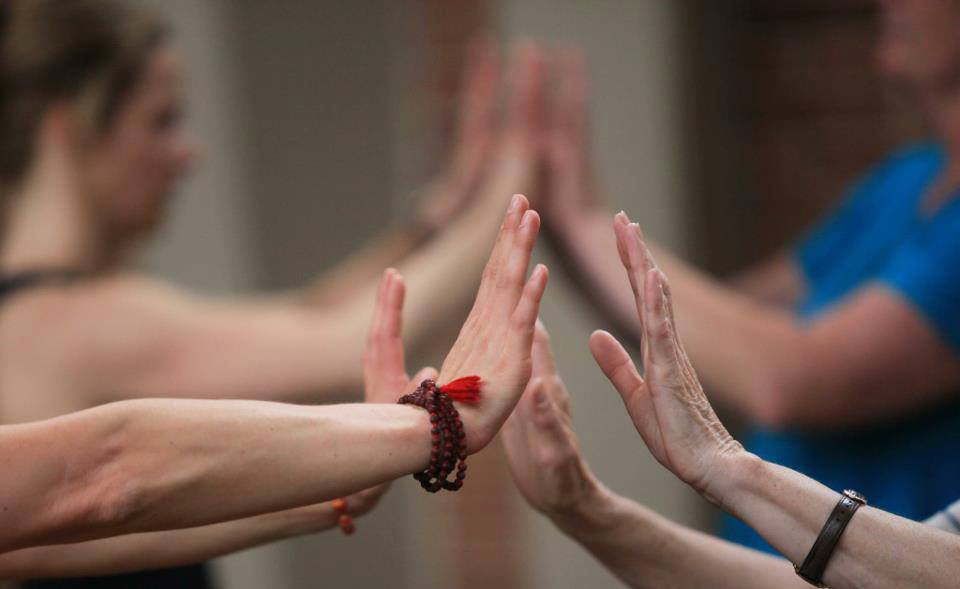 Learn the story of the birth of Reiki. Practice hand placements and feel the flow of Reiki energy. This class will be a combination of classroom learning and hands-on learning. You will receive the Reiki I attunement, learn Reiki power symbol and be presented with your certification upon class completion. Class is led by Colleen Condon. Colleen is a certified Reiki Master and teaches classes throughout the Seacoast region.
Contact the studio to register: molly@inspiredyogaandhealth.com. Class size is limited to 6 people.
Reiki Share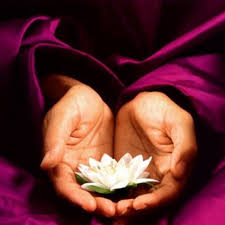 Next offering TBA, donation based
Join us to give &/or receive Reiki, Universal Life Force Energy. This energy has the intention to promote the greatest good for all energetically. We join together to promote healing in a group setting. No experience required.
February Focus 4 Week Series: Hips and Back
February 11th-March 3rd, $40 for series, punch cards accepted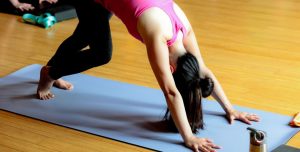 Join Leah on Tuesday's at 7:30pm for a 75 minute gentle yoga flow focused on releasing tension in the hips and back. Yoga postures and essential oils will be used to aid in the release of stored stress held in the body. This series is perfect for those new to yoga as well as the experienced yogi.
Click HERE to register today!
All Levels Pop-Up Valentine's Day Class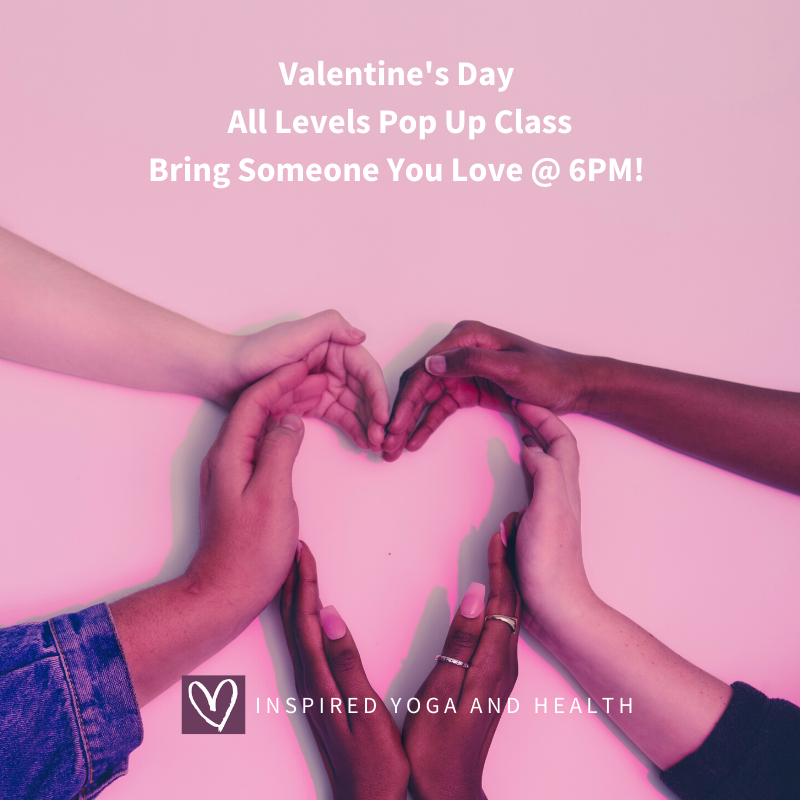 Friday, February 14th, 6-7:30pm, $25 per couple
Grab your valentine or much-loved friend, and join Cathy in an All Levels Pop-Up Valentine Class on Friday, February 14 from 6 to 7:30pm. No prior experience is necessary; just be ready for playful fun, partner poses, and a heart-felt connection to our sangha!
Click HERE to register!
Renew and Restore with Maddy
Saturday, February 15th, 2-4pm, $25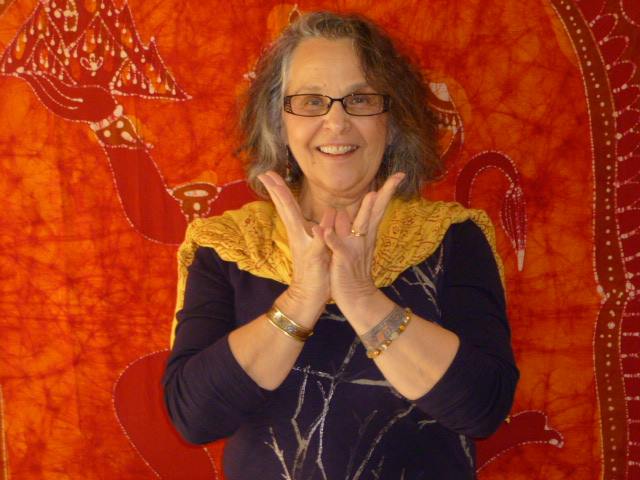 Happy Valentines Month! Give yourself a treat that will keep on giving. You are invited to join us for an experience of deep rest and renewal. You will be guided through gentle yoga postures and mudras (hand gestures) to balance your vital energy. Earth Water Fire Air and Space will come into balance on all levels with this potent practice. Health,vitality and happiness depend on the balance of these of these five elements.
Yoga Nidra is a guided meditation that relaxes you at every level. There is nothing required of you but to lie down and listen. You will become aware of each layer without needing to change or fix anything. This practice is based on ancient yogic wisdom and meditation and it is a powerful tool for daily life. You will learn how to guide yourself back into harmony and to tap into your greatest potential.
Research conducted at Walter Reed Army Medical Center and other other universities shows the regular Yoga Nidra offers a viable means of prevention and reversal of numerous ailments and diseases.
Click HERE to register today!
Vacation Week Family Yoga Class
Monday, February 24th, 2:00pm, $25 per family
Bring the children and have some fun with a playful practice geared for everyone. No experience required.
email studio to register: molly@inspiredyogaandhealth.com
Yoga and Meditation Retreat Weekend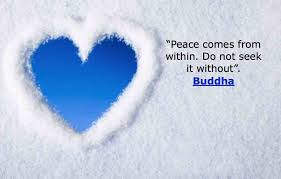 Friday February 21st-Sunday February 23rd
Stay close to home and enjoy a weekend retreat. A sweet combination of silence and sharing, of stillness and movement. Unplug and nurture in this beautiful center. For more information and to reserve your spot, click HERE.