Beach Yoga Starts This Week!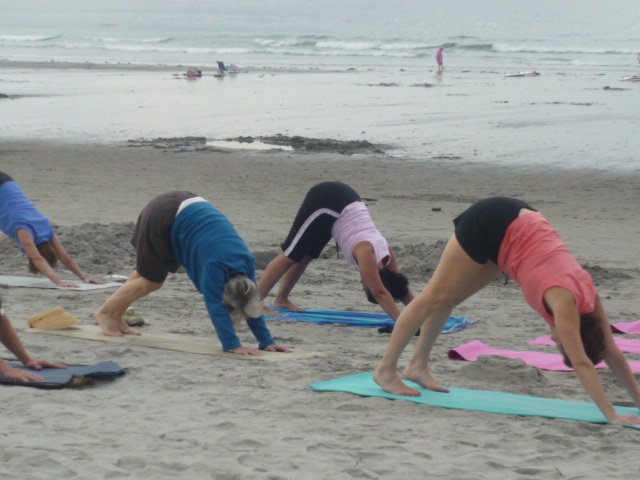 Time to take your summer outdoors! Join us each week at 6pm near Jenness State Beach for all-levels yoga (weather permitting). Classes run on Wednesday evenings from June 19th – August 28th. No registration required. Donation based classes; punch cards accepted.
Nepali Singing Bowls Healing Meditation
Tuesday July 16th, 7:30pm, donation based ($10 per person suggested). Limited to 8 people.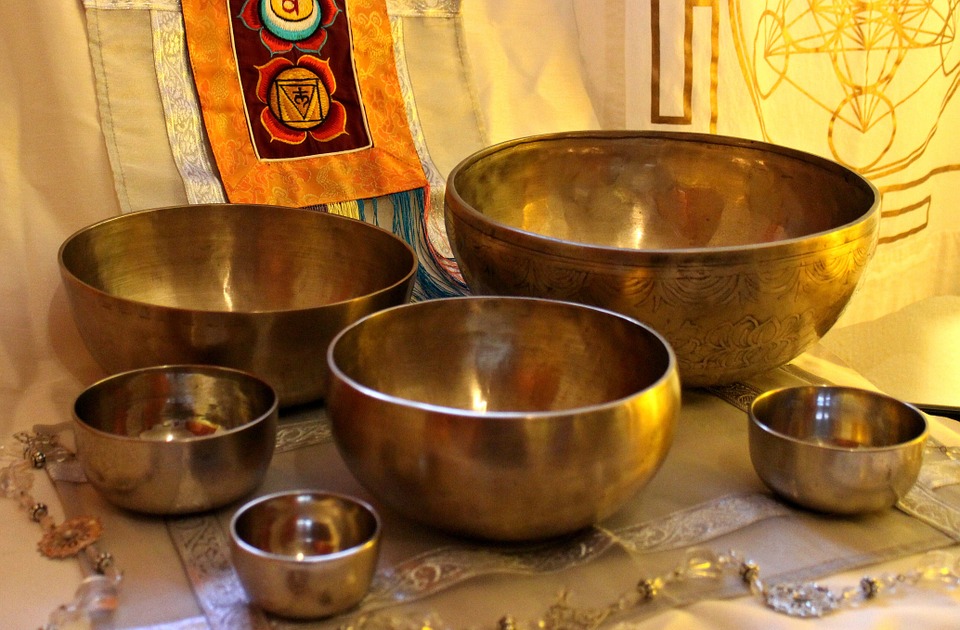 Please join Angie Krysiak and Rick Lee for this special event. Beginning with a discussion on the healing power of vibration, participants will be guided into a mindful centering and led through pranayama (breathing). This will be followed by a restful receiving of the Tibetan Bowl vibrations either in a supported seat, shavasana, or a restorative posture of choice. Space is limited, so register today by emailing: molly@inspiredyogaandhealth.com
Drumming Journey Work – Healing the Spirit
Thursday July 18th, 7:00pm, $35 per person
Join Travis Preston of Wolfpack Healing for this session of healing. Participants will be guided on an experience with the drum to facilitate a journey of deepening connection to your own spirit.
Click HERE to register today!
Wild Vibes Yoga Festival!
Saturday July 27th, South Berwick Maine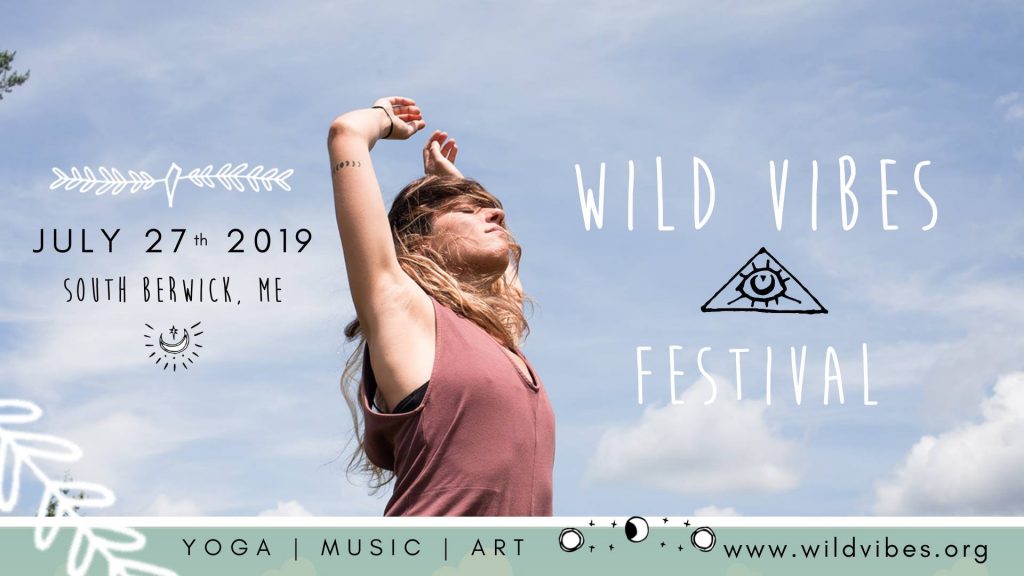 Inspired Yoga and Health is a studio sponsor for this AWESOME summer yoga festival. Wild: a natural state Vibes: an atmosphere created by a group of individuals.
Wild Vibes Yoga, Art, & Music Festival is back for its SIXTH year and we can't wait to celebrate all the wild with you. Enjoy a full day in nature with inspiring yoga classes, workshops, live music, art presentations, healing sanctuary, marketplace with local and international artisans and food vendors, kids corner, SUP yoga and paddleboarding, and so much more! A portion of festival proceeds benefit PURESA HUMANITARIAN FOUNDATION and YOGA & CANCER SATYA. Kids ages 12 & under free and NEW this year there's a KIDS CAMP CORNER! Drop your little ones off at Wild Vibes camp so that you can experience all the festivities! Attend and get a studio discount! ***Just a reminder, to get 15% off, use the code: InspiredWILD when you register.
Date of Event: Saturday, July 27, 2019 – 9:00 to 7:00PM Address: Spring Hill 117 Pond Rd South Berwick, ME 03908 United States
For more info:www.wildvibes.org For tickets:https://www.eventbrite.com/e/wild-vibes-festival-2019-tickets-56258602996?aff=ebdssbdestsearch
Community Paddling following Yoga Class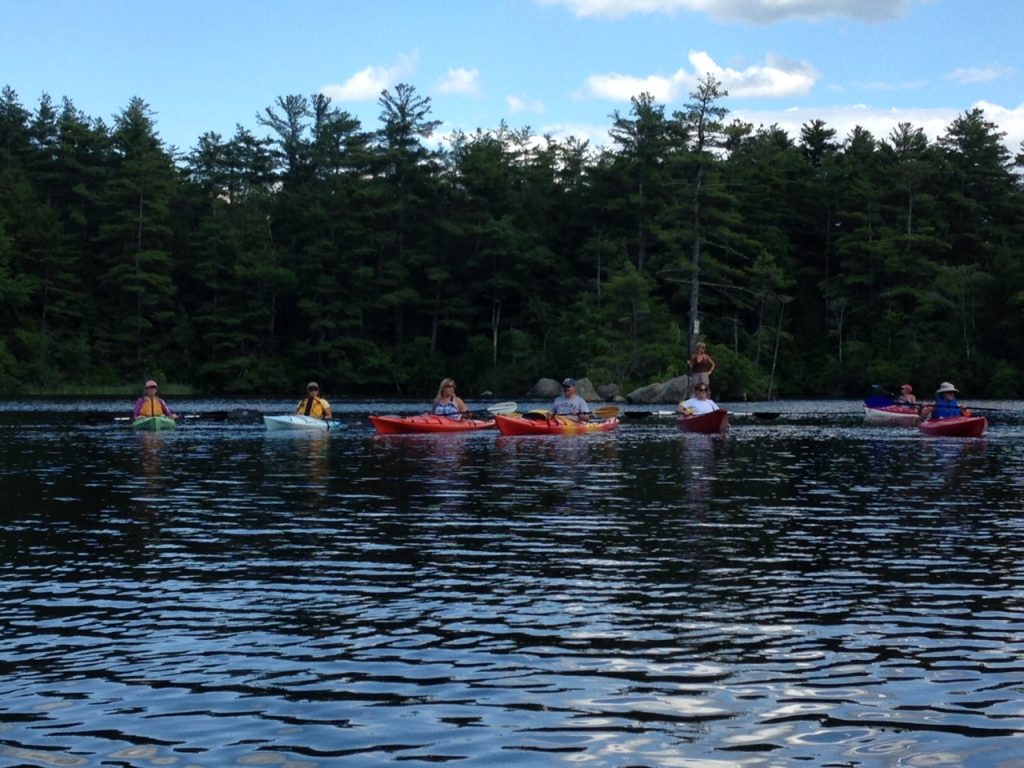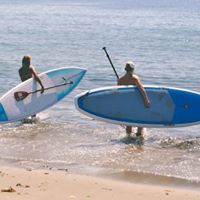 Build community while on your own SUP, kayak, canoe or boat with Inspired Yoga and Health instructors. After yoga class, participants will launch from Molly's house for a leisurely paddle around Pawtuckaway. Choose to row/paddle after gentle yoga class on Monday, 7/15/19 at 6:15pm or after all-levels yoga class on Saturday, 8/10/19 at 10:00am. Free if BYOE (Bringing your own equipment); $20 SUP Rental Fee (RSVP required): molly@inspiredyogaandhealth.com.
Gong Sound Restorative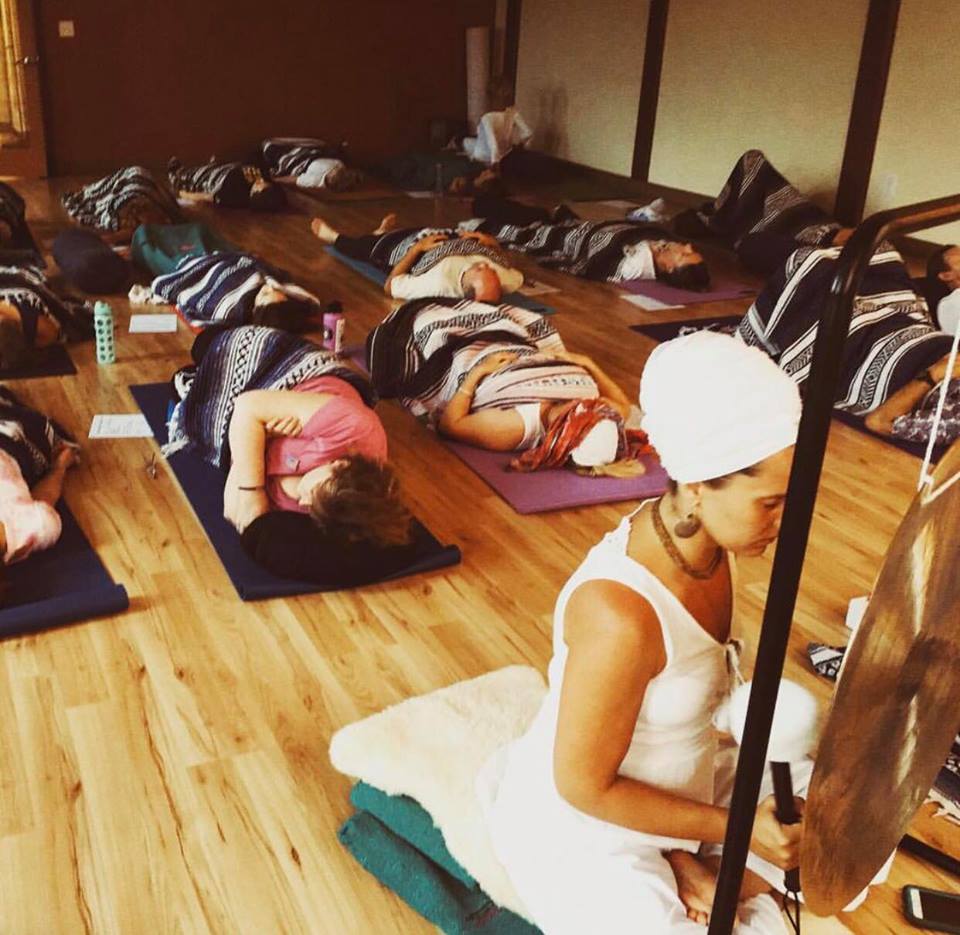 Friday August 2nd, 7:00pm, $35 per person
Take this opportunity to experience 62 rejuvenating minutes of the Gong. We will start with a very short series of exercises to warm the body before choosing to either sit or lay down for a penetrating sound bath. Join Ong Kar Dev Kaur aka Jenn for an evening of sound therapy! 🌟🙏🌟Traditional Kundalini apparel (all white with head covering) welcomed, but not necessary. Homemade Yogi Tea be served ☕️. *CAUTION: not recommended during pregnancy*. Click HERE to register today!
Summer Themed Family Yoga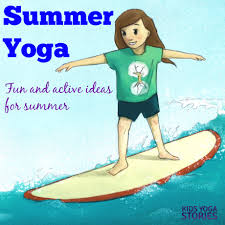 Saturday August 3rd, 4:00pm, $35 per family
Join Cathy for a playful yoga class celebrating yoga, movement, and the best summer props ever! No experience required. Space is limited, so pre-registration required.
Click HERE to register today!
Numerology Workshop with Dev Shabad Kaur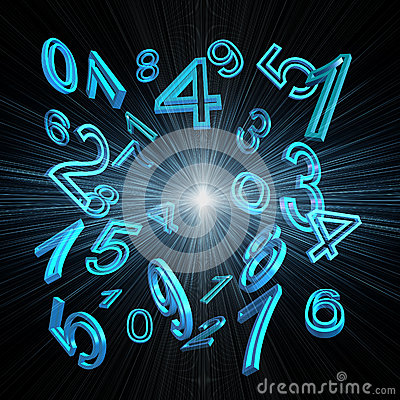 Saturday August 3rd, 10:00am, $35 per person
Each of us are composed of 10 Light Bodies of Consciousness. These Bodies, when balanced and working together, allow us to reach our highest Self and act in alignment with our Soul.
Our birthdays give us the clues as to which Bodies may need more oversight, and which we have Gifts in, to serve us on our Path.
This workshop will go deeper into each the 10 Bodies, giving each person the understanding of how to more easily master each body and become "The Embodiment". Each participant will also receive information about the five primary positions… the SOUL, MASTERY, GIFT, KNOWLEDGE, and PATH numbers.

Dev's teaching style is light, accessible and inspiring. She incorporates the teachings of Yogi Bhajan and Yogic Philosophy into her classes to help students deal with the ebbs and flows of their daily life. Dev Shabad Kaur's passion is sharing her understanding of the 10 Bodies. She has trained with Nam Hari Kaur Khalsa and has shared her gift at events like Winter Solstice and Sat Nam Fest. She is also an E-RYT Kundalini Yoga Teacher and Yoga Alliance Continuing Education Provider. Her teacher has noted "her love for the Teachings is conspicuous and contagious!"
Click HERE to register today!
SUP Yoga at Chiver's Pond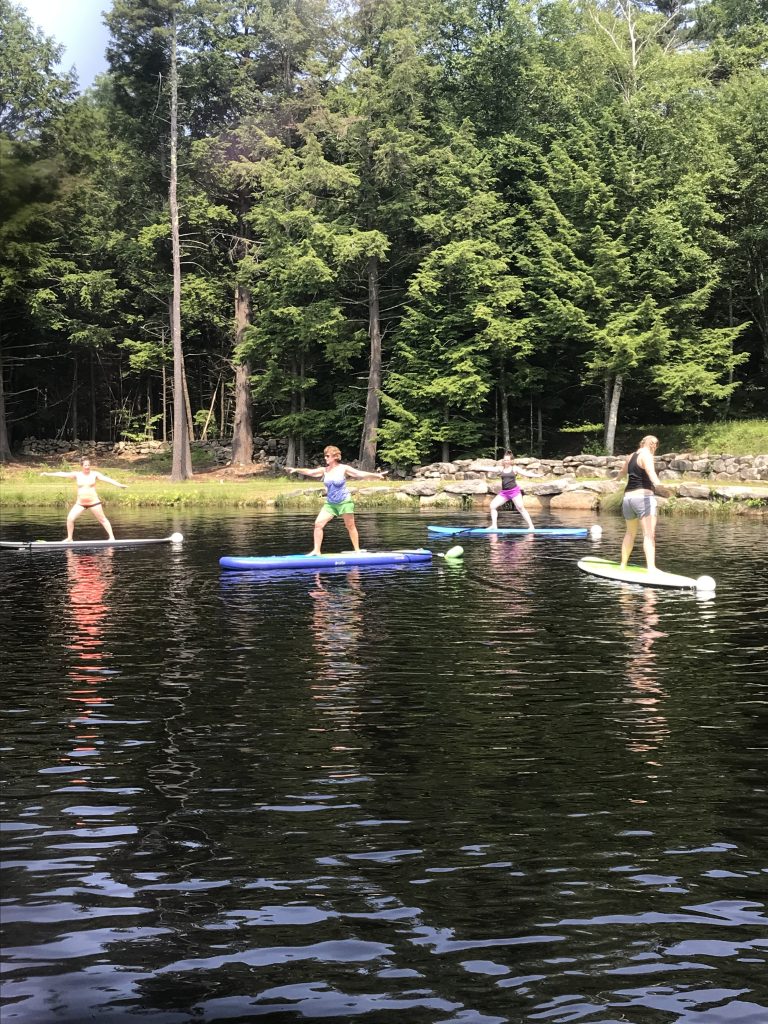 Sunday August 18th, 1:00pm and/or 3:00pm, donation based classes
Watch, swim, paddle, or SUP yoga at SUP DEMO Day. Choose either a 1 pm or 3 pm SUP yoga class with Molly and Leah from Inspired Yoga and Health. Practice yoga on and off the water at a private location in Candia NH. Bring your own board if you have one!
Event by donation. Space limited. Please email for location and to reserve your SUP (Stand Up Paddle Board).
Kirtan with Ravi!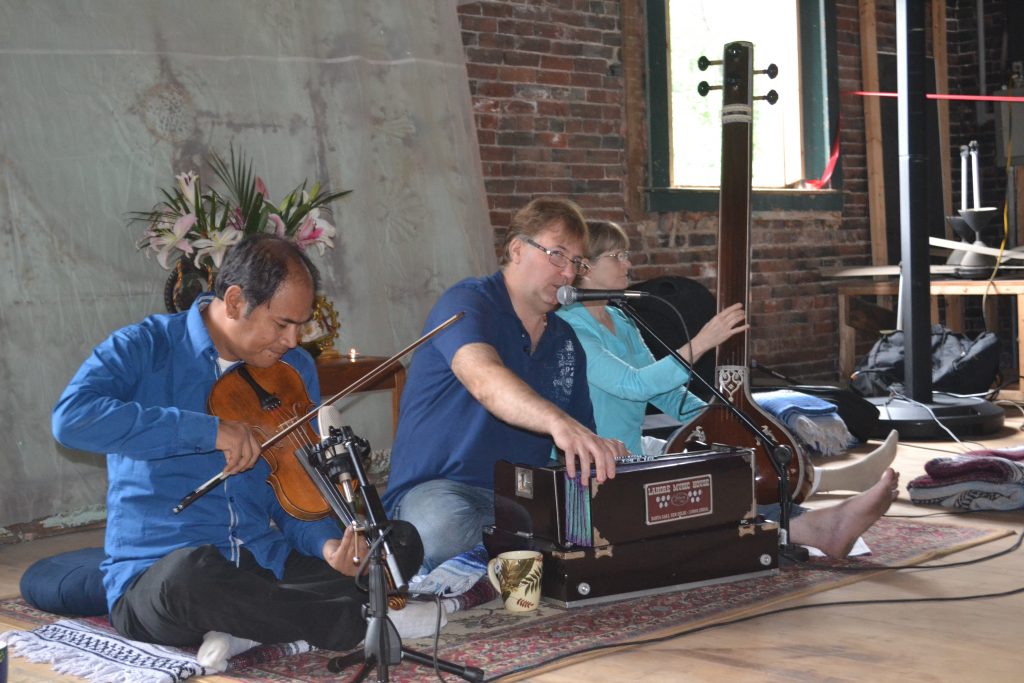 Kirtan is coming! Save the date: Saturday September 28th.