Reiki Share and Crystal Bowl Sound Healing
Friday September 30th, 6-8p, donation based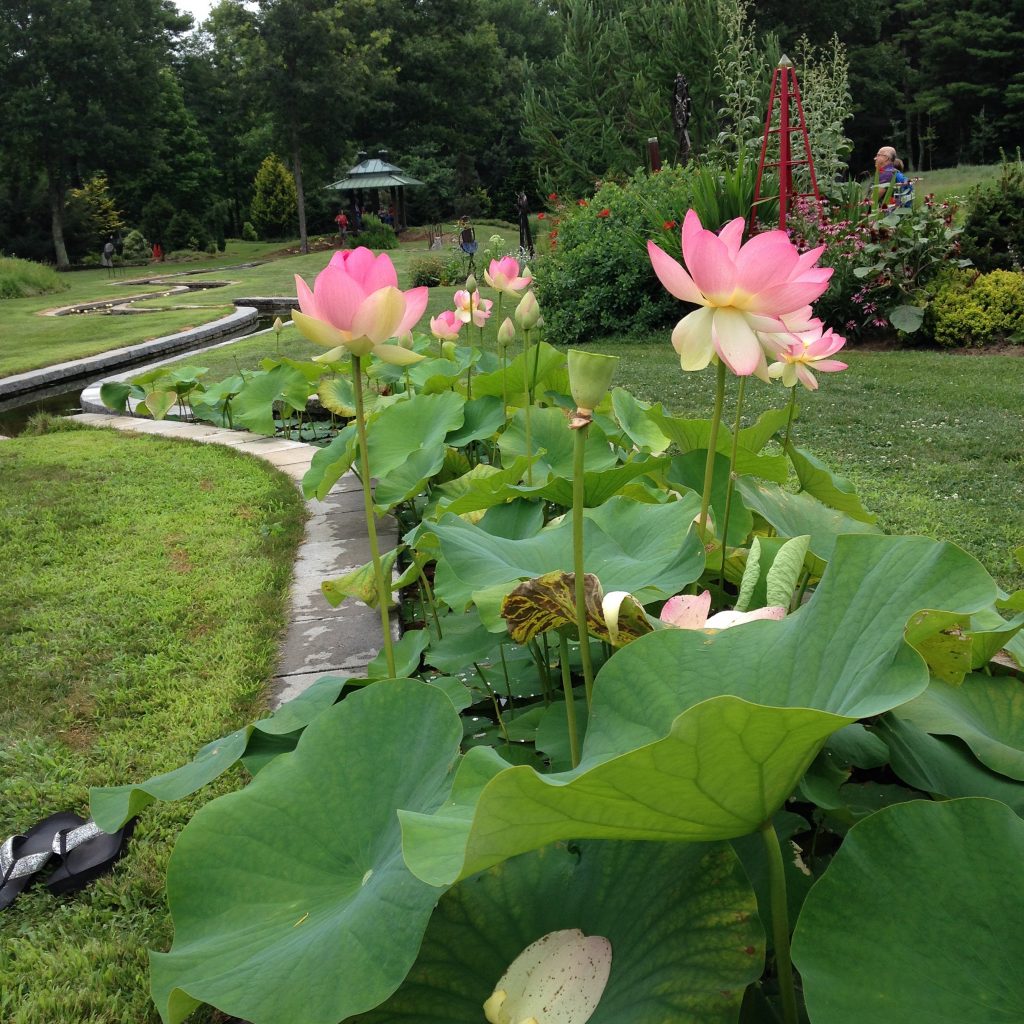 Reiki is a Japanese technique for stress reduction and relaxation that also promotes healing. It is administered by "laying on hands" and is based on the idea that an unseen "life force energy" flows through us and is what causes us to be alive. If one's "life force energy" is low, then we are more likely to get sick or feel stress, and if it is high, we are more capable of being happy and healthy. Reiki is a simple, natural and safe method of healing that everyone can use. It has been effective in promoting our innate healing abilities and always creates a beneficial effect. It also works in conjunction with all other medical or therapeutic techniques to relieve side effects and promote recovery.
Crystal bowls are used to envelop attendees in vibrations that promote healing. Quartz crystal bowls work by sending sound waves throughout your body, which brings harmony through oscillation and resonance. This helps restore your body's balance which in turn helps you heal. A unique experience not to be missed! Register HERE now.
Yoga for Middle Schoolers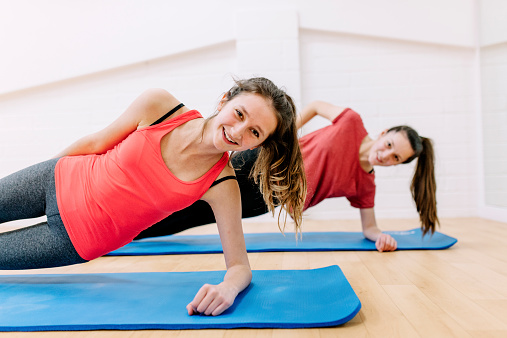 Tuesdays 4-5:00pm, regular class fees
Certified yoga teacher Shelby Phoenix will lead this series for middle school aged youth. This program focuses on giving students tools they can use to reduce stress in their lives, promote positive body image, and increase strength and flexibility with an atmosphere of FUN.
Beginner Basics Workshop
Saturday October 1st, 1-2:30pm $30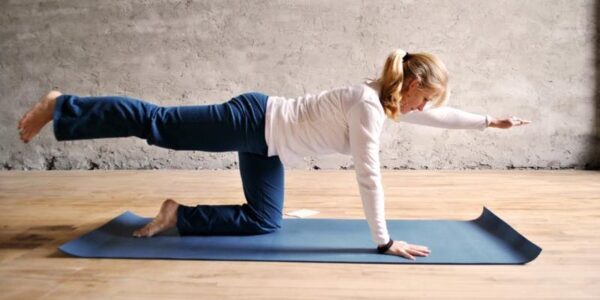 Are you ready to give yoga a try? There are well researched benefits to all types of yoga including the regulation of blood pressure and decrease in anxiety and perceived stress. This workshop is geared toward those who are brand new to yoga or those who have been away from a regular practice for a while. Participants will learn the foundational postures and the yoga basics, preparing you for a regularly scheduled class. NO experience required… everyone can do some form of yoga!
Please wear comfortable clothes and bring a water bottle. We have all needed supplies, but bring your mat if you have one. Register HERE.
Aura and Sound Healing Photography

Saturday October 15th, 10:30-4:30pm, $145
Are you aware of the energy that you surround yourself with? Is any of your energy blocked? Do you hold energy that energizes you or depletes you? Ramona Nault is visiting!! A special opportunity to obtain an Aura Reading utilizing Kirlian Photography! Ramona will take an actual picture of you utilizing her equipment which will reveal your auric values. She has been professionally offering this service for over 20 years. This will be followed by a Sound Healing Session presented by Molly Thomas of Inspired Yoga and Health and some spiritual connections with Angie D'Anjou of Awakening Moments Center. Once the spiritual flow is completed each individual will return to Ramona for a second comparison aura photo. Each participant will meet with Ramona to obtain a spiritual reading and a printout and the two pictures regarding your auric values. These are individual sittings with Ramona personally!
For more details contact Angie at 603 321-4818
Fee: $145.00 includes: 2 Aura Photography sittings(before and after), A Sound Healing Concert, Angel Oracle Messages, and a private Aura Photo Comparison Reading with Ramona.
Restorative Yoga & Crystal Bowls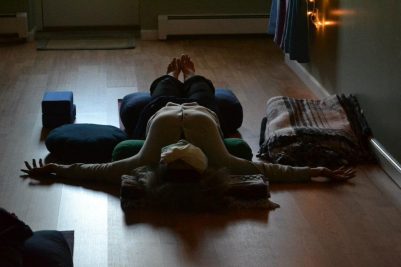 Friday October 21st, 6:30-8:30pm, $30
Join Molly for an evening of rest and sound healing. Restorative yoga is a healing practice of slowing down and moving into yoga postures with the support of props such as blankets, blocks, and bolsters. Restorative yoga activates the parasympathetic nervous system to promote deep rest and healing. The class will feel nurturing, relaxing, and regenerating. This type of yoga promotes a centering of your breath and body – aligning the physical, breath and mental bodies by practicing stillness or gentle movement for extended periods of time. The props assist in helping you to hold poses longer. We recommend this class for anyone in need of rest, healing, relaxation, and de-stressing; no experience necessary! This event is a 2 hour class – $30 per person. Register HERE. For more information about the benefits of restorative yoga, see: http://www.chopra.com/articles/10-benefits-of-restorative-yoga
Gentle Flow with Yoga Nidra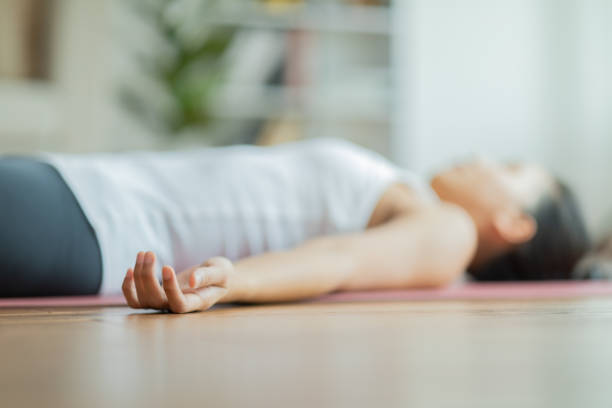 Friday October 28th, 6-8pm, $30
Join Donna for an evening of nurturing yourself or a loved one with Yoga Nidra practice. Yoga Nidra is a state of consciousness between awake and asleep, and is often referred to as yogic sleep. The relaxation response is initiated allowing for deep rest. Participants will feel the effects of yoga nidra and it's offer of clarity with intention setting, meditation, and systematically relaxing all parts of the body. A wonderful way of nurturing the mind and body. Register HERE space is limited.
Middle School Glow Flow Yoga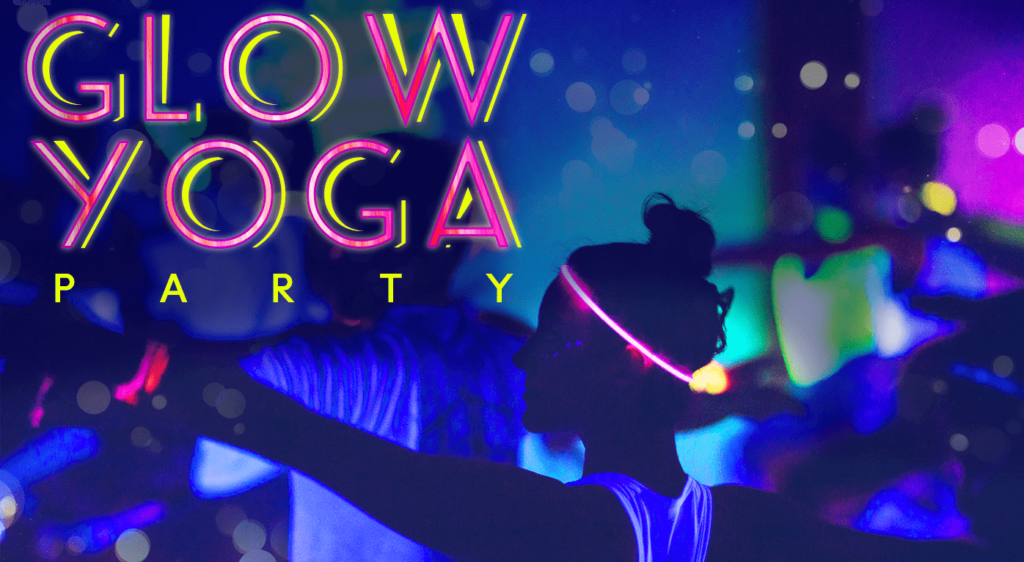 Friday November 4th, 6-7:30 $25
Join Shelby for a fun evening of yoga, dance and glow fun.
Meditation: Why the Hype? An Introduction to Practice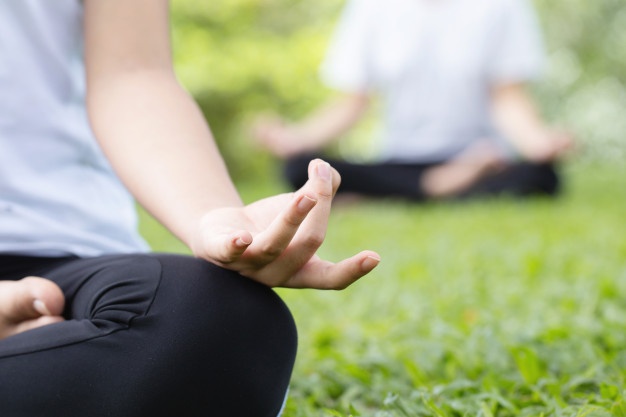 Saturday November 5th, 3-4:30pm, $25
An introduction and practice led by Jerry & Molly Thomas. Meditation can give you a sense of calm, peace and balance that can benefit both your emotional well-being and your overall health. You can also use it to relax and cope with stress by refocusing your attention on something calming. Meditation can help you learn to stay centered and keep inner peace. This workshop will focus on various techniques and help participants establish a regular practice. Register HERE.
Kirtan – Sacred Chanting with Swan Kirtan
Saturday November 12th, 6:30-8:00pm $20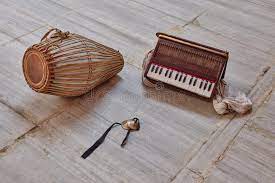 Let us gather to sing and experience blissful Kirtan. This is an exploration and expression of the heart and the spirit. You are welcome to join us for an evening of Blissful Kirtan. Kirtan, a call-and-response chanting genre, is one of the oldest sacred music traditions from India. Through ancient Sanskrit mantras, Kirtan goes beyod the music itself, it unites all levels of consciousness and produces an energy that quiets the mind and takes one to a deeper experience of the Self. In the silence between the songs, one can feel the depth of the silence that lies within. Kirtan calms the mind and relaxes our body.
Swan Kirtan is a devotional chanting group of musicians from Maine. We play a fusion of Eastern and Western music. We offer chants from multiple faiths. Our kirtan is in traditional Indian raaga style.
Let us gather to sing and share. This is an exploration and expression of the heart and the spirit. This event is hosted by Inspired Yoga and Health. If you would like to be in our distribution list for learning our future events, could you please email to info@SadhanaMe.com?
" Sweet chants and sweeter feelings." – Jai Uttal
"I loved your music. So glad everyone enjoyed it. Thank you for your time, support and care. Your voice is very special as are you as a person that I can see. " – Virginia Burger, South Africa
"You are the one person in the States that present genuine Indian kirtan." – Gary Goldberg.
Sample chants:
https://www.youtube.com/watch?v=VNlz49lqupI
https://www.youtube.com/watch?v=dVsG9OV5hDA
https://www.youtube.com/watch?v=heS_2J7YkXY
FMI: www.swankirtan.com
Ashok Nalamalapu was born in India and has been a devotee since his childhood. He has been leading multi-faith chants and playing harmonium since 2011, singing in the traditional Indian Raga style. Ashok has been studying with Indian classical musicians such as Sri D.V. Mohana Krishna and Grammy Nominee, Jai Uttal. As part of his spiritual path, he has led kirtan at many festivals across the country including Bhakti Fest in California, Lovelight Festival in Maryland and Maine Yoga Fest. Ashok has also led kirtan at colleges, temples and other centers in India, Spain and the US. He also sang at yoga centers such as Kripalu, Ananda Ashram, Integral Yoga Institute and Omega. In addition, he has served as a Master of Ceremonies, inspiring the audiences at all the major US kirtan festivals. He is a lead vocal singer at Swan Kirtan band and plays harmonium with melody. Swan Kirtan's album "We are all One" is available on cdbaby.com
No prior experience is needed. No one is turned away due to lack of funds.
Suggested Donation – $20
Yin Yoga Workshop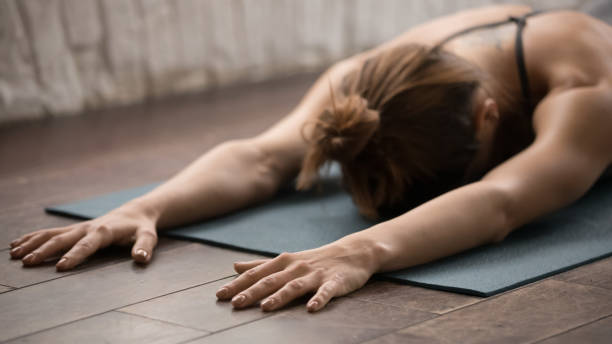 Sunday November 13th, 11-12:30pm $30
Led by Jessica, this workshop will invite participants to explore a slow and inward practice. Yin Yoga is a gentle and relaxing all-level class that works deeply into the connective tissues and joints of the hips, pelvis, and lower spine. This class features extended holds of postures and encourages participants to go within. Yin yoga focuses on restoring flexibility and working deeply into joints and tissues that are especially tight from past injuries or from repetitive motion. Save your spot and register HERE. Class size limited to 10 people.
Open Mic Event
Saturday December 3rd – 6:30pm to 9pm – $10 cover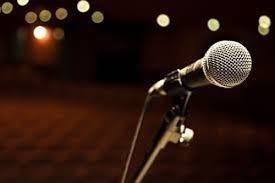 This is our way of bringing together community and joy into the studio space. We will accept 10-12 participants with approximately 10 minutes "on stage". Microphone and amplifiers will be set up for use; any additional equipment should be brought in by the performer. What is acceptable? ANYTHING! Some examples are: Storytelling, Poetry Reading, Instrument Playing, Singing, Comedy, Dance. Water and tea available. Feel free to bring your own refreshments. Register HERE now. A portion of funds collected will be donated to Raymond Coalition for Youth. Performers are encouraged pre-register for a time slot by emailing: molly@inspiredyogaandhealth.com