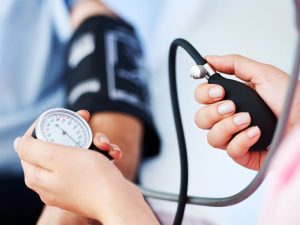 FREE Community Blood Pressure Screenings
FREE– Mondays 2-4:00pm
Do you need to keep an eye on your blood pressure? Stop by the studio for your blood pressure screening each Monday between 2 & 4:00pm. You will have a manual check of your pressure and be offered American Heart Association guidelines and tracking forms.
---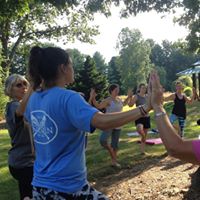 Monthly Community Yoga Class
FREE event – Next offering TBA
Want to see what yoga is all about without a commitment? Join us for our monthly offering to our community. Teachers volunteer their time to lead these classes. We welcome anyone to the studio for this offering appropriate for beginners and experienced practitioners alike. Families are welcome. Donations appreciated, but not expected.
---
---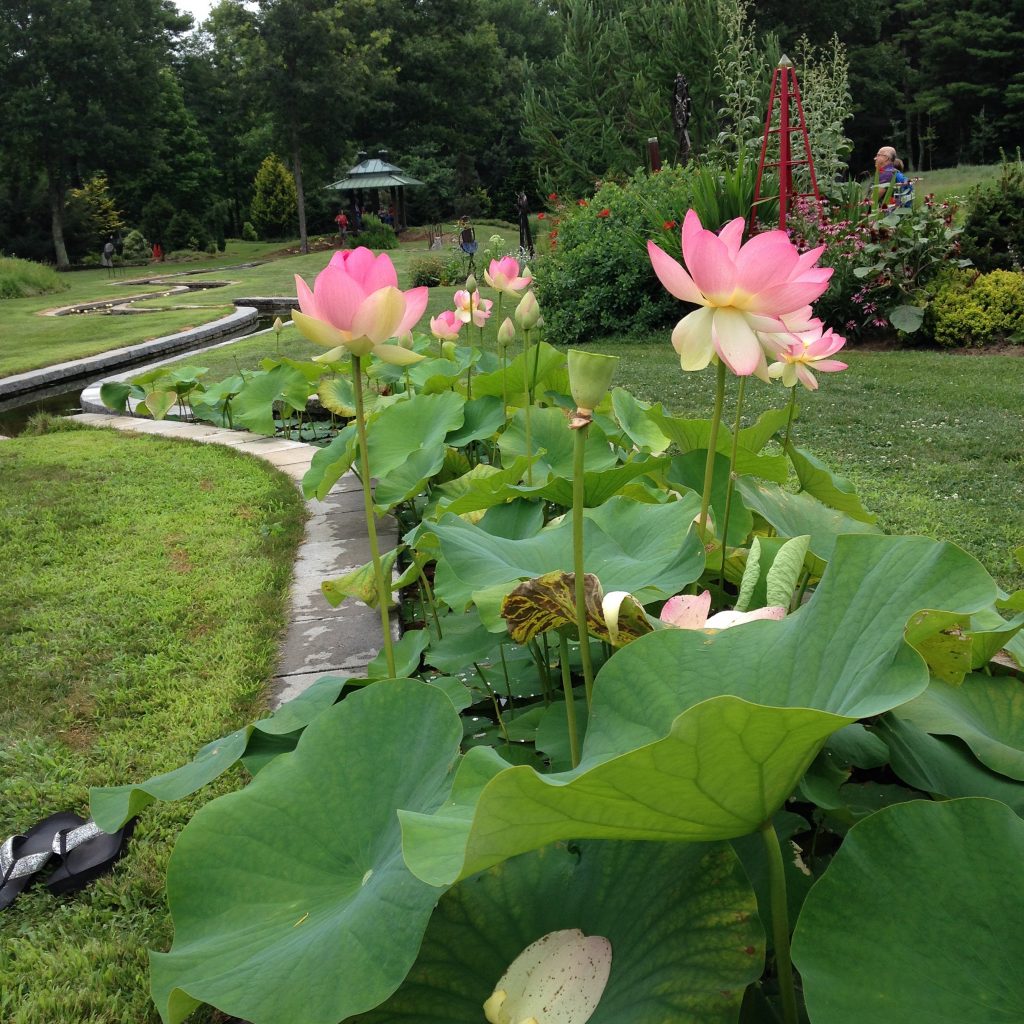 Reiki Share and Crystal Bowl Sound Healing
Next offering is January 22, 2022, 3-5pm, donation based
Reiki is a Japanese technique for stress reduction and relaxation that also promotes healing. It is administered by "laying on hands" and is based on the idea that an unseen "life force energy" flows through us and is what causes us to be alive. If one's "life force energy" is low, then we are more likely to get sick or feel stress, and if it is high, we are more capable of being happy and healthy. Reiki is a simple, natural and safe method of healing that everyone can use. It has been effective in promoting our innate healing abilities and always creates a beneficial effect. It also works in conjunction with all other medical or therapeutic techniques to relieve side effects and promote recovery.
Crystal bowls are used to envelop attendees in vibrations that promote healing. Quartz crystal bowls work by sending sound waves throughout your body, which brings harmony through oscillation and resonance. This helps restore your body's balance which in turn helps you heal. A unique experience not to be missed!
---
Gong Sound Restorative
Saturday February 5th, 1-3:00pm, $35 per person

Join Jenn Mercier and take this opportunity to experience 62 rejuvenating minutes of the Gong. We will start with a very short series of exercises to warm the body before choosing to either sit or lay down for a penetrating sound bath.
The gong is said to be the only sound current that can break through the subconscious and purify the mind. It effects the mental, emotional & subtle elements of our human mechanism. It is a very powerful tool that has the ability to cut through the clutter of uncontrolled thought patterns. It allows you access your most elementary personality and has the capacity to shine a light on your radiance & authenticity. The gong is for healing on all levels and each individual will have a very unique experience. Pre-registration is required; save your place today by registering HERE.
---
Yoga and Meditation Retreat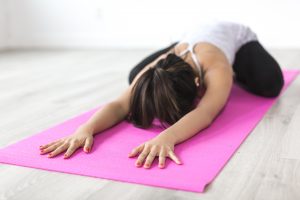 Friday December 10th- Sunday December 12th, Sliding Scale Fees
Want a weekend retreat close to home? Then this is it. Participants are invited to spend 2 nights in a beautiful rural NH setting where you can relax and receive.
In yoga we seek to find suitable grounding and remain aware of the transitions we make through shifting poses, all the while keeping the breath alive and vital in our practice. So too in meditation we must stay grounded while being open to our changing experience, perhaps anchored by the sensations of the breath. For this weekend retreat we will blend the approaches of yoga and meditation to reach a deeper expression of each. All the while cultivating both inner and outer awareness. Register HERE.
EVENT SOLD OUT! Keep an eye out for the next retreat February 2022.
---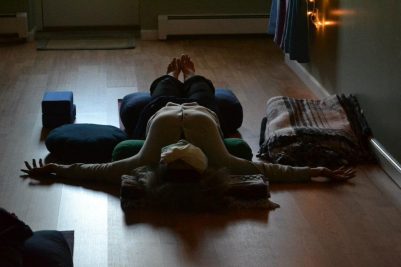 Restorative Yoga with Crystal Bowls
RESCHEDULED for Friday January 28th, 6:30-8:30pm, $30
Join Molly for an evening of rest and sound healing. Restorative yoga is a healing practice of slowing down and moving into yoga postures with the support of props such as blankets, blocks, and bolsters. Restorative yoga activates the parasympathetic nervous system to promote deep rest and healing. The class will feel nurturing, relaxing, and regenerating. This type of yoga promotes a centering of your breath and body – aligning the physical, breath and mental bodies by practicing stillness or gentle movement for extended periods of time. The props assist in helping you to hold poses longer. We recommend this class for anyone in need of rest, healing, relaxation, and de-stressing; no experience necessary! This event is a 2 hour class – $30 per person. Register HERE. For more information about the benefits of restorative yoga, see: http://www.chopra.com/articles/10-benefits-of-restorative-yoga
---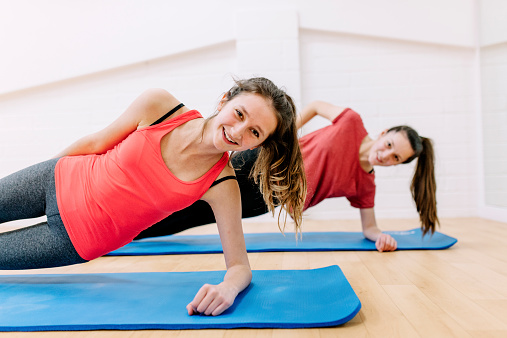 Yoga for Middle Schoolers
Begins Wednesday January 12th, 3:30-4:30pm, 8-week series, $145
Certified yoga teacher Shelby Phoenix will lead this series for middle school aged youth. This program focuses on giving students tools they can use to reduce stress in their lives, promote positive body image, and increase strength and flexibility with an atmosphere of FUN. Register HERE.