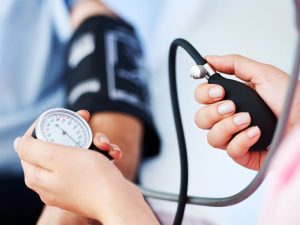 FREE Community Blood Pressure Screenings
FREE– Mondays 2-4:00pm
Do you need to keep an eye on your blood pressure? Stop by the studio for your blood pressure screening each Monday between 2 & 4:00pm. You will have a manual check of your pressure and be offered American Heart Association guidelines and tracking forms.
Beginner Basics Workshop
Saturday June 11th 3-5:00pm $30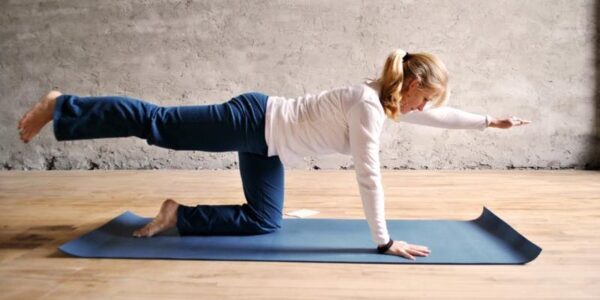 Are you ready to give yoga a try? There are well researched benefits to all types of yoga including the regulation of blood pressure and decrease in anxiety and perceived stress. This workshop is geared toward those who are brand new to yoga or those who have been away from a regular practice for a while. Participants will learn the foundational postures and the yoga basics, preparing you for a regularly scheduled class. NO experience required… everyone can do some form of yoga!
Please wear comfortable clothes and bring a water bottle. We have all needed supplies, but bring your mat if you have one. Register HERE.
Navigating Anxiety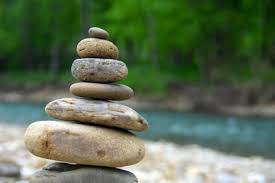 WEEKLY on Mondays at 6pm (beginning 6/13/22) & Tuesdays at 11am (beginning 6/14/22) – Sliding scale fee – space is limited
We heal in community. This is a weekly support group with a solution-focused agenda while providing a calm atmosphere for connection with others. Anxiety and chronic worrying can paralyze us into inaction and keep us stuck in a repetitive cycle of tension. If you are ready to break the cycle and heal in community, then join us for these weekly sessions.
Facilitated by Molly Thomas. Molly is a Registered Nurse and has a Master's Degree in Counseling Psychology. She enjoys working with small groups to foster healing.
Open Mic Event
Saturday June 18th – 6:30pm to 9pm – FREE for performers; $10 cover for spectators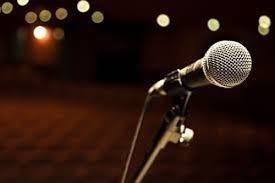 This is our way of bringing together community and joy into the winter. Our first offering of an Open Mic Event! We will accept 10 participants with approximately 10 minutes "on stage". Microphone and amplifiers will be set up for use; any additional equipment should be brought in by the performer. What is acceptable? ANYTHING! Some examples are: Storytelling, Poetry Reading, Instrument Playing, Singing, Comedy, Dance. Water and tea available. Feel free to bring your own refreshments. Register HERE now. A portion of funds collected will be donated to Raymond Coalition for Youth. Performers are encouraged pre-register for a time slot by emailing: molly@inspiredyogaandhealth.com
Intro to Drumming & Community Drum Circle with Julie Corey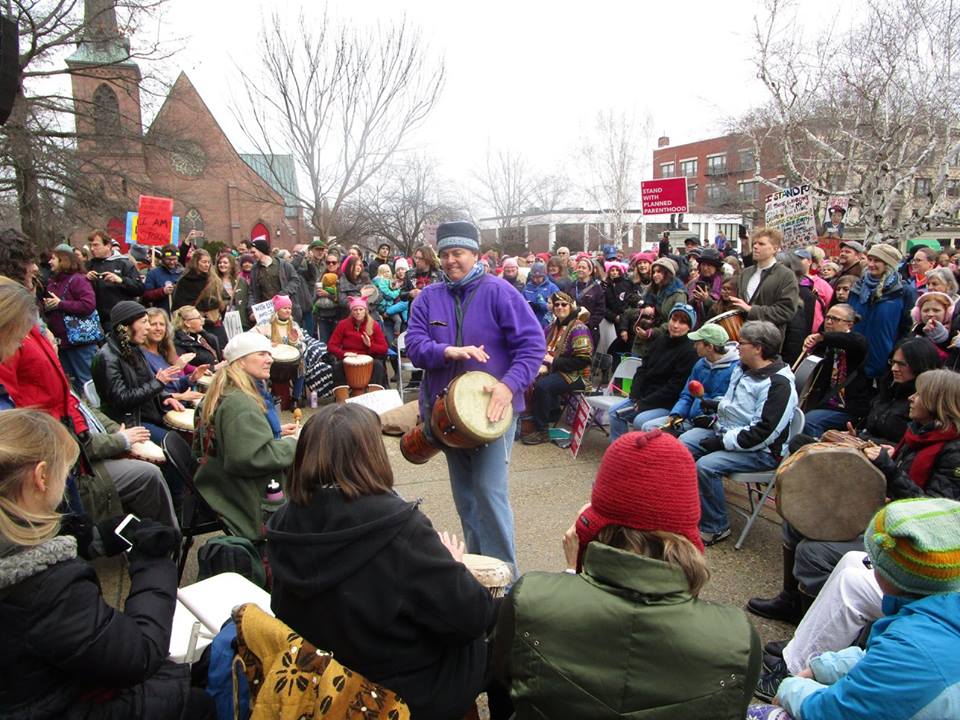 Saturday July 16th, Class 6-7pm, Drum Circle 7-9pm
Did you know that we are drums? We are "skins stretched over frames" and have a solid heartbeat going 24 hours a day!
Drumming is inherent to our nature and so much fun when we gather together in a circle to play together in community. In this workshop, Julie will teach and demonstrate how to play a variety of hand drums: Shaman/Native style, African Djembe, Tubano/Congas. Bring your own drum if you have one too. Some history of drumming will be shared. The event is led by Julie Corey, Drum Circle Facilitator of The Village Drum, Sunapee, NH.
It's been a while since we've gathered in a joyful way to celebrate making music together, dance together, and just feel free for natural expression of spirit. Drums give us a wonderful opportunity to do all these things! Bring your open spirit, your radiance and your dancing feet to an evening event of drumming & dancing together on this special night. Drums, percussion and melodious instruments are welcomed. No experience required. Some drums will be provided as well. Open circle to any age or ability. Contact Julie at thevillagedrum@aol.com with any questions.
See you in the circle!
Class & Drum Circle: $40. To register, click HERE. Drum Circle only: $25. To register, click HERE.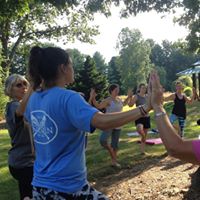 Monthly Community Yoga Class
FREE event – Next class date TBA
Want to see what yoga is all about without a commitment? Join us for our monthly offering to our community. Teachers volunteer their time to lead these classes. We welcome anyone to the studio for this yoga class – appropriate for beginners and experienced practitioners alike. Families are welcome. Donations appreciated, but not expected.
Yoga for Middle Schoolers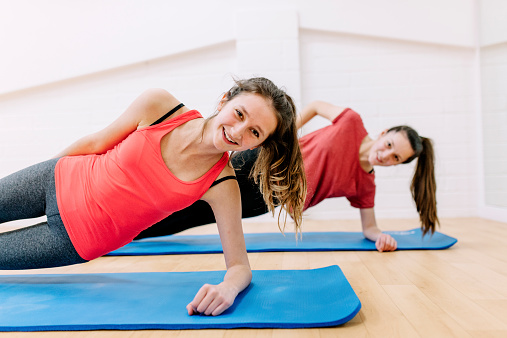 Begins Tuesdays beginning May 17th 4-5:00pm, regular class fees
Certified yoga teacher Shelby Phoenix will lead this series for middle school aged youth. This program focuses on giving students tools they can use to reduce stress in their lives, promote positive body image, and increase strength and flexibility with an atmosphere of FUN.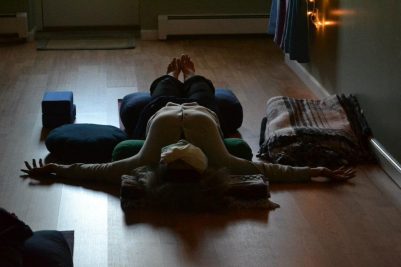 Restorative Yoga with Crystal Bowls
Friday August 12th, 6:30-8:30pm, $30
Join Molly for an evening of rest and sound healing. Restorative yoga is a healing practice of slowing down and moving into yoga postures with the support of props such as blankets, blocks, and bolsters. Restorative yoga activates the parasympathetic nervous system to promote deep rest and healing. The class will feel nurturing, relaxing, and regenerating. This type of yoga promotes a centering of your breath and body – aligning the physical, breath and mental bodies by practicing stillness or gentle movement for extended periods of time. The props assist in helping you to hold poses longer. We recommend this class for anyone in need of rest, healing, relaxation, and de-stressing; no experience necessary! This event is a 2 hour class – $30 per person. Register HERE. For more information about the benefits of restorative yoga, see: http://www.chopra.com/articles/10-benefits-of-restorative-yoga
Reiki Share and Crystal Bowl Sound Healing
Next event TBA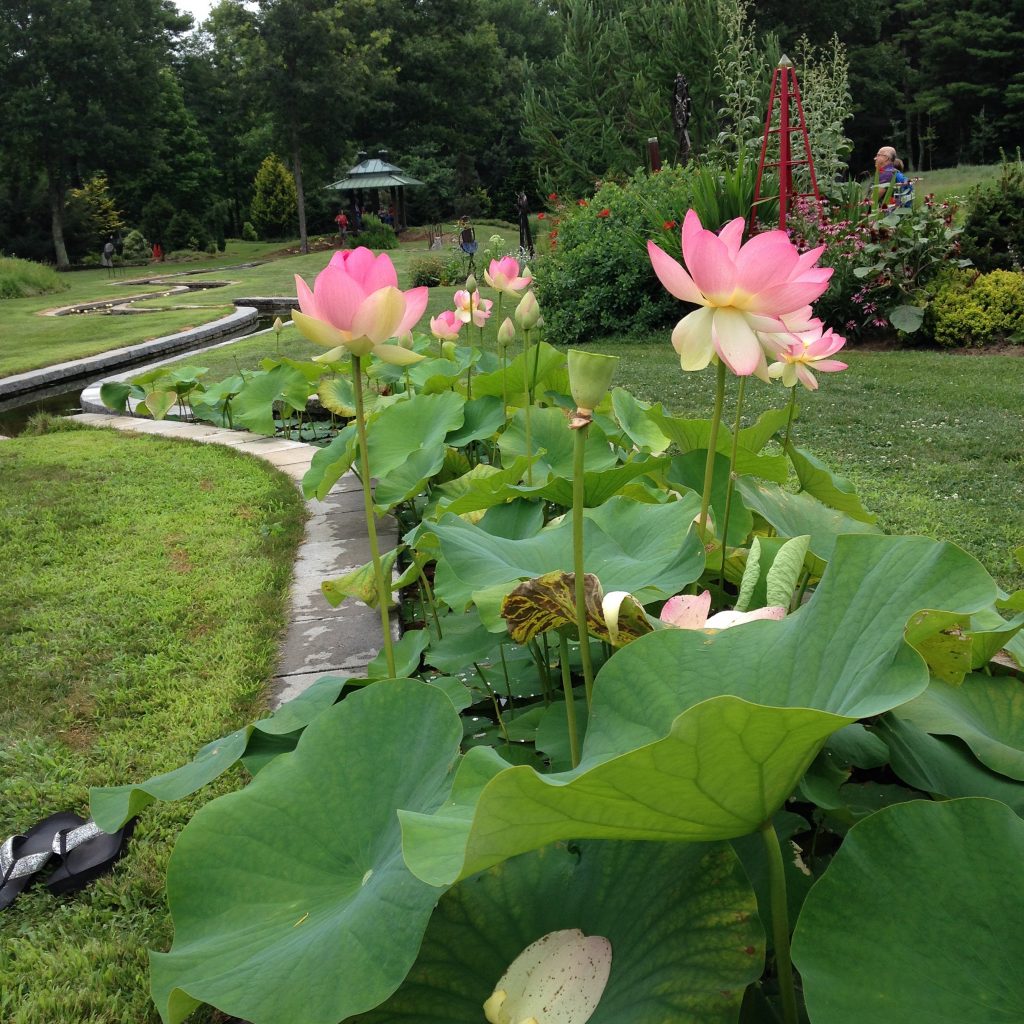 Reiki is a Japanese technique for stress reduction and relaxation that also promotes healing. It is administered by "laying on hands" and is based on the idea that an unseen "life force energy" flows through us and is what causes us to be alive. If one's "life force energy" is low, then we are more likely to get sick or feel stress, and if it is high, we are more capable of being happy and healthy. Reiki is a simple, natural and safe method of healing that everyone can use. It has been effective in promoting our innate healing abilities and always creates a beneficial effect. It also works in conjunction with all other medical or therapeutic techniques to relieve side effects and promote recovery.
Crystal bowls are used to envelop attendees in vibrations that promote healing. Quartz crystal bowls work by sending sound waves throughout your body, which brings harmony through oscillation and resonance. This helps restore your body's balance which in turn helps you heal. A unique experience not to be missed!