5 Element Kripalu Yoga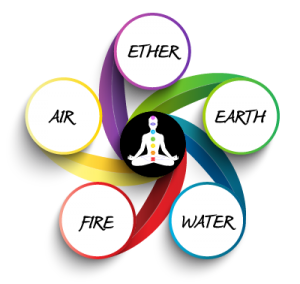 Five Element Yoga is a potent practice that realigns you with the rhythms of nature as you explore the five elements within. You will revitalize your body with postures and flow with yogic breathing. Mudras are hand gestures that will direct the flow of breath and energy to balance Earth Water Fire Air and Ether. Each person has a unique combination of the five. Health vitality and happiness depend on the these energies according to the Yoga and Ayurveda models.
All Levels Yoga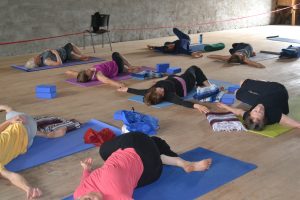 All levels yoga classes are appropriate for both the beginner and the experienced yoga practitioner. Variations to asana (poses/postures) will be offered to make the pose more or less challenging. A combination of Kripalu Yoga and a flow-based hatha yoga from other traditions are part of these classes. There is an emphasis on mindful movements, witness consciousness and the invitation to work up a sweat.
Ashtanga Half Primary Series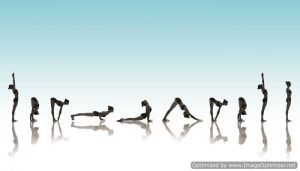 A moderate to vigorous level class which introduces active yoga practitioners of all styles and methods of yoga to the First Primary series of Ashtanga. This ancient practice involves many vinyasas, keeping the body warm and active throughout the flow. The poses/asanas flow in the same order every class. This allows students to see their progression in each pose, as well as learn the series, which means they do not need to look up at the instructor as much and can be in a moving meditation state throughout the practice.
Beach Yoga
All levels yoga on the beach! Mats provided, but bring a towel if you wish. Class runs from 6-7pm near Jenness State Beach from June through late August. Even though the season has finished, we will resume next year. The beach experience is NOT to be missed.
Chair Yoga for Every Body
If you are new to yoga, recovering from illness or injury- or simply looking for an accessible way to relax your body and quiet your mind- this is the class for you. You do not have to leave your seat, and you can take this practice with you when you travel. You can even take your yoga to work! Join us for this gentle practice -easy does it every time.
Fitness Classes
This is a bodyweight exercise program that challenges strength, mobility and stamina. It involves traditional and non-traditional calisthenics, balancing, poses, simple and complex movements, combination movements, jumping and exercises that mimic animal movements. Many of these movements focus on improving movement skill. The basic movements will be demonstrated, then the participants will perform them. Once the basic movements are mastered, more advanced movements will be taught. Many of these exercises are done in a playful way so the participants should find them more enjoyable than traditional exercises.
Gentle Kripalu Yoga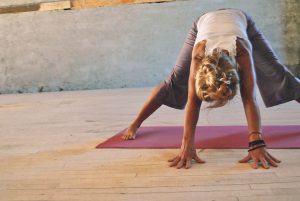 Gentle yoga moves at a slow and easy pace; offers a more mindful and restorative practice without as much "holding" in the the basic poses. Appropriate for all levels & a great place for beginners to start. The emphasis of gentle yoga is on relaxing your body, calming the mind. This meditative class is also a nice balance for athletes who are seeking breath and body awareness more than a work-out.
Integrated Yoga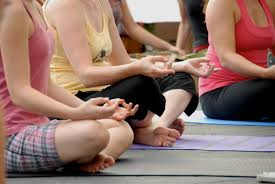 Integrated yoga is suitable for most students, featuring slow gentle poses focusing on alignment and a variety of breath work. This class combines many different styles of body postures that can enhance flexibility by deeply relaxing the body, quieting the mind, balancing the nervous system and boosting the immune system. We move out of the "fight or flight" response and invite the body to self heal. No experience required… this class will help you relieve achy joints and tense muscles. Discover where tension is held and find comfort in your body. This is a "fragrance-free" class.
Kundalini Yoga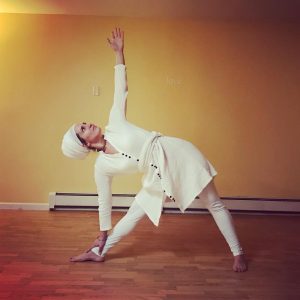 This class includes Kriyas and sustained movements of the body to circulate prana and change the energy patterns in the body. A different experience, appropriate for all levels. Try this class to add dimension and change to your regular practice!
Power Flow Yoga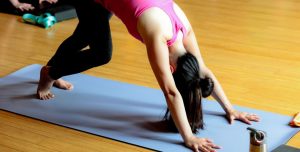 This is a moderate level yoga class. Attendees should have some experience with yoga postures and have the physical stamina to flow from one pose to the next. Led with connection to the breath, this class will be a work-out for the body, breath, and spirt. The room is warm (85-88 degrees), but not considered "hot" yoga. Need a new spin on your regular practice? Come meet Joyce and check this out!
Restorative Yoga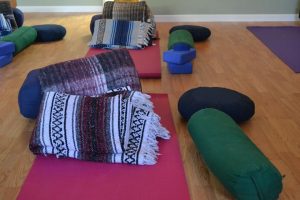 Restorative yoga is a healing practice of slowing down and moving into yoga postures with the support of props such as blankets, blocks, and bolsters. Restorative yoga activates the parasympathetic nervous system to promote deep rest and healing. The class will feel nurturing, relaxing, and regenerating. This type of yoga promotes a centering of your breath and body – aligning the physical, breath and mental bodies by practicing stillness or gentle movement for extended periods of time. The props assist in helping you to hold poses longer. We recommend this class for anyone in need of rest, healing, relaxation, and de-stressing; no experience necessary! This event is a 2 hour class. For more information about the benefits of restorative yoga, see: http://www.chopra.com/articles/10-benefits-of-restorative-yoga
Upbeat Vinyasa Flow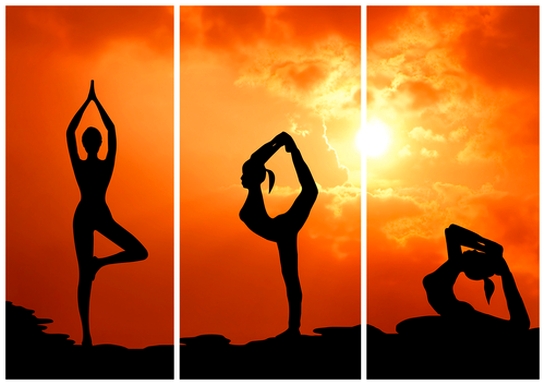 A vigorous and advanced class, based on the Vinyasa Flow style of yoga. This upbeat class set to classic and modern rock music. Prepare to flow and move and turn off the week to nurture a positive mood set for your mind and body to start the weekend. Our Flow classes may occasionally explore arm balances and inversions, but modifications will be offered to ensure the class is appropriate for anyone who wants a challenge.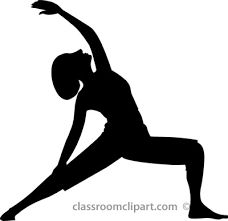 Vinyasa Flow
This class blends flowing postures, pranyama (breath work), and the holding of poses to enliven the body and clear the mind. This class flows from one posture to the next, almost like a dance. A fun class to change things up!