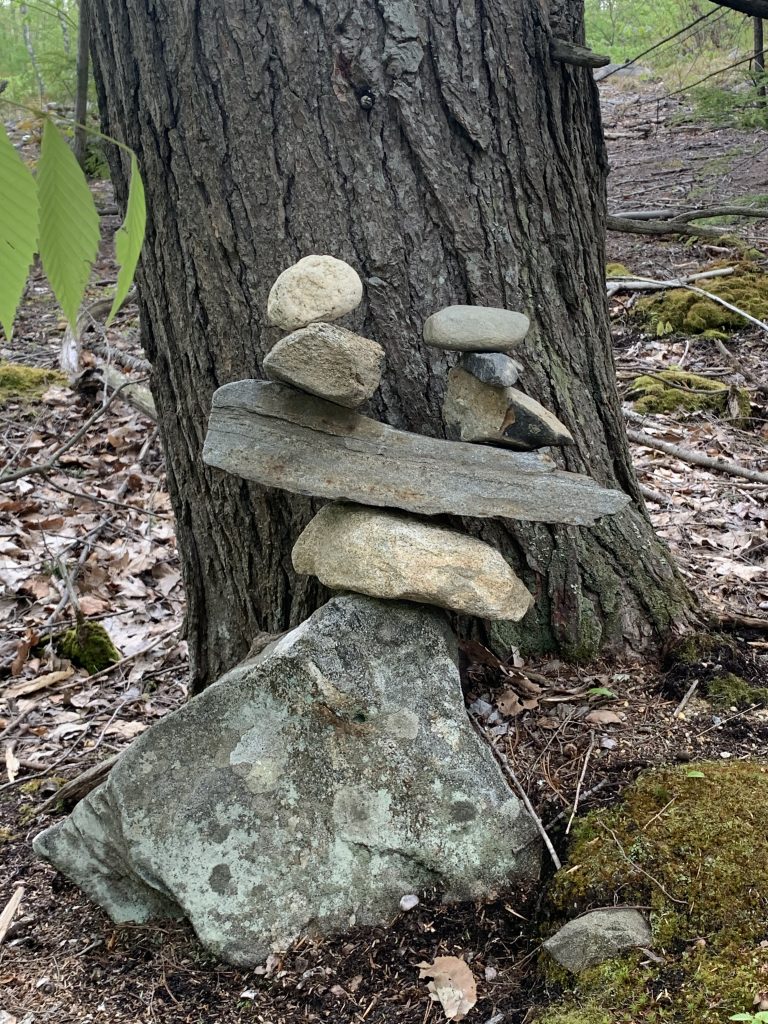 This transition for the studio will be a balancing act indeed; your safety and health are the priority, balanced with a combination of live and on-line classes. The re-opening and resuming of life "pre-pandemic" will require a thoughtful balance of safety and surprise; of planning and surrender.

There is likely to be continued uncertainty, no matter how we proceed. What this time of sheltering in place has taught me, is that answers cannot always be generated in the same logical way as we are accustomed; and instead will require using our senses, our intuition, our felt sensations to make decisions. As Einstein said, "we cannot solve our problems with the same thinking we used when we created them".
We will be asked to make life decisions we aren't used to making. Having to weigh the risks of visiting family; deciding when it is right to venture out in public; will we wear a mask or won't we? With more time and space around our day-to-day living, chances are we all have been sitting with these questions and many more. It is timely that striking a delicate balance in the midst of a pandemic can create change for our inner-life, for our deeper inquiries, like- why am I here? Who am I?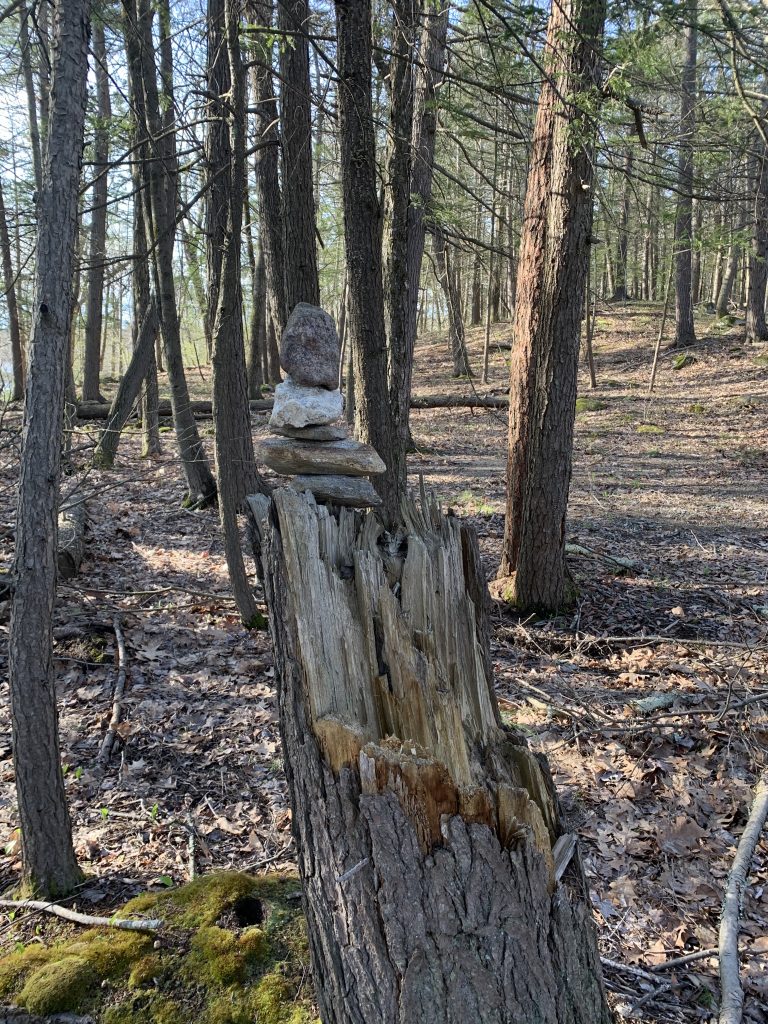 When I moved to a house at the end of a long dirt road, walks to the mailbox offered me the chance to notice and interact with the naturally beautiful surroundings. There were so many rocks piling up on the sides of the road as it seems they emerge out of the ground like the ferns coming alive now. It wasn't long before stacking the rocks that accumulated in the woods around me became a regular activity.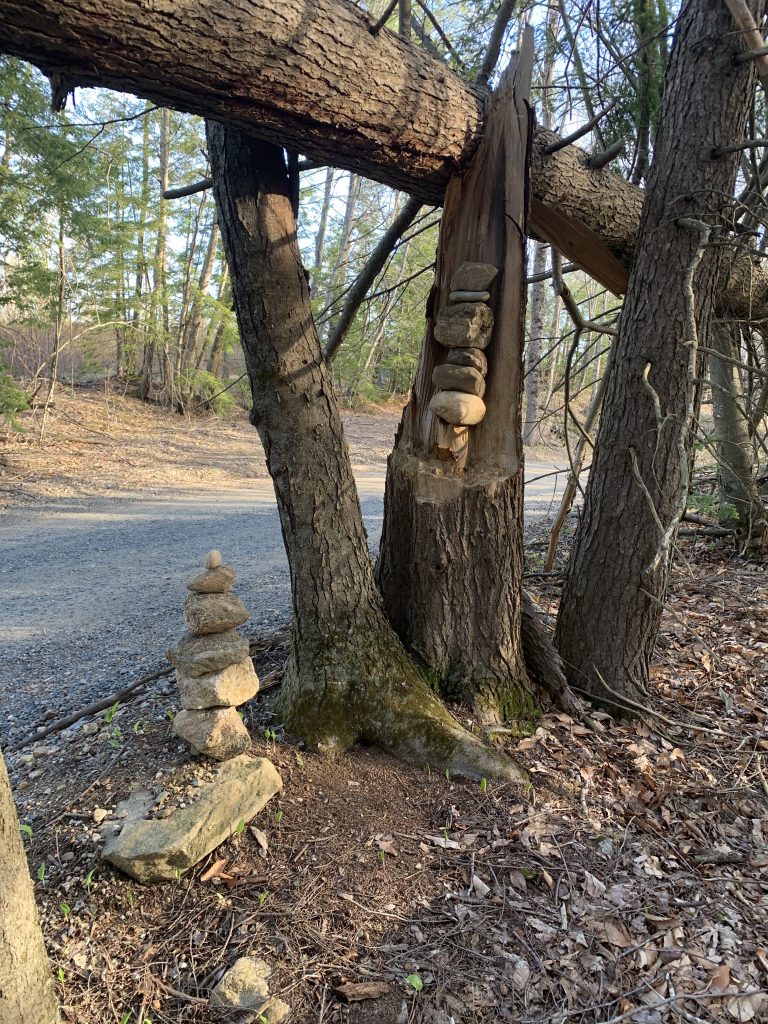 Fast forward a few years, and there are now over 150 creations along the road (thank goodness Jerry also enjoys this). Some of them have names, some have lasted years and others get rebuilt on a regular basis. Rock formations of prayers or blessings (like the one for Dave & Celeste) and some of them are a shrine of sorts. Many of them remind me of birds or other animals. There are spirit rocks with names, rock families, and tall rock structures. On our Sunday morning walks to get the newspaper, we regularly engage in what we call "maintenance work", adjusting those that have fallen or lost their tops.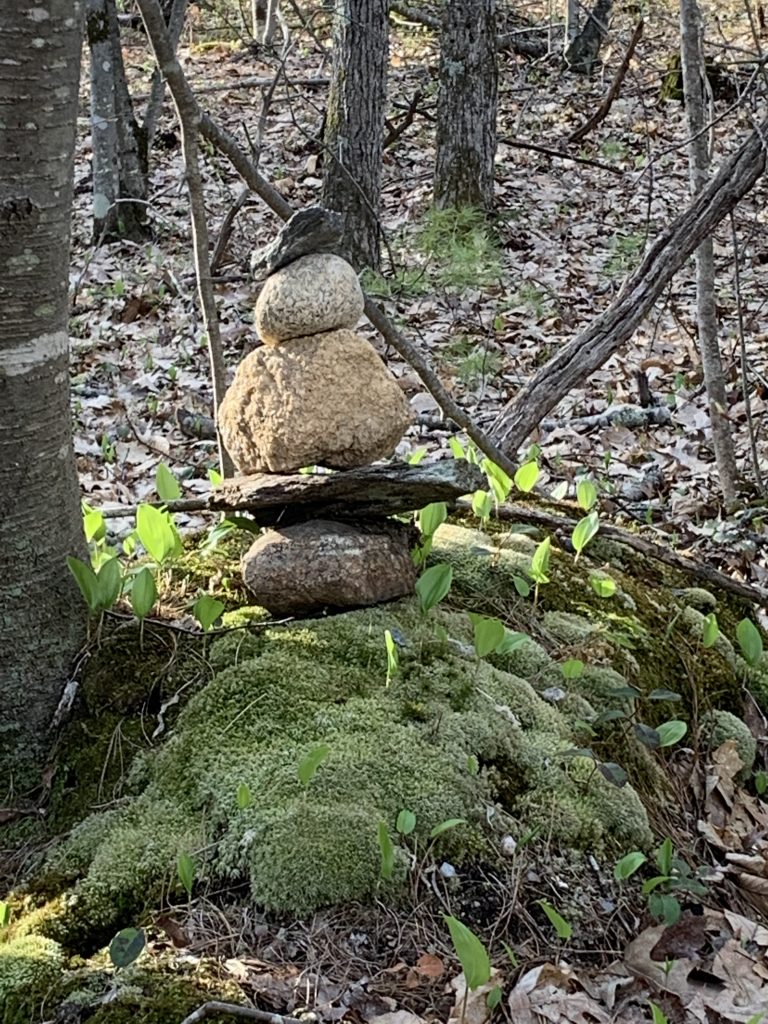 Cairns (or rock stacks) have been around for centuries and have many purposes. For more historical information, check out this article by Live Science: https://www.livescience.com/65687-rock-cairns.html
Like everything and everyone, the rocks are my teachers. No matter how much I want certain rocks to fit together, even with the balance of patience and concentration, it is out of my control. So now you know what the rocks have to do with yoga.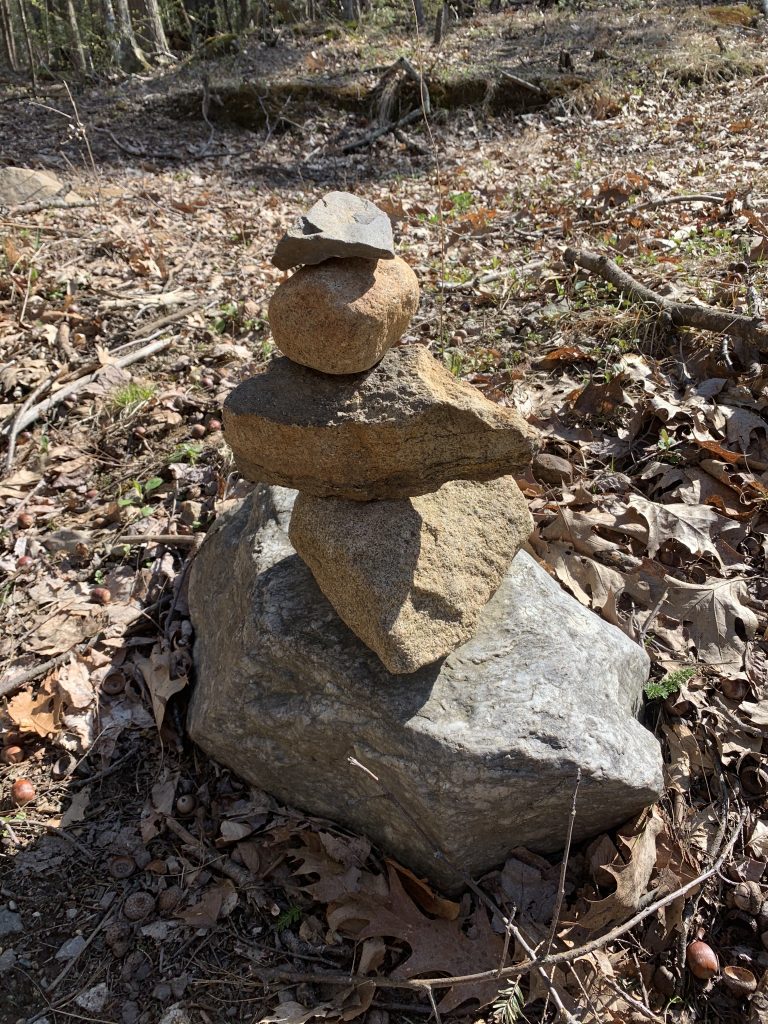 Well, yoga is sometimes called skillfulness in action. Some wise yogis also say that "any action done mindfully, is yoga". That is it…nothing fancy. I mostly started this little hobby because they were there. And, the rocks have been a nice way of quieting my busy mind. Perhaps finding the delicate balance in nature with rocks will transfer into the new order of things to come. In case you are ready to get going on your own, here are some tips I've learned along the way. And what do you know, it actually sounds a bit like yoga.
The process cannot be rushed. Sometimes we will start a cairn and actually finish it months later.
Everything changes with the seasons. The winds, rains, snowfall and return of chipmunks impact the stacks.
The rocks belong to the earth. When they are no longer remaining stacked with ease, they return to the ground, to be swallowed up again by the leaves, fallen branches, and shifting dirt.
Non-attachment is a challenge! In all seriousness, I can get offended if Jerry modifies one of my creations. While this is one of the more difficult lessons, this activity gives me plenty of practice.
If you aren't feeling it, let it go. Much like the slow approach to a balance posture in yoga, if I can't be truly present with the rocks, it is better to just keep walking.