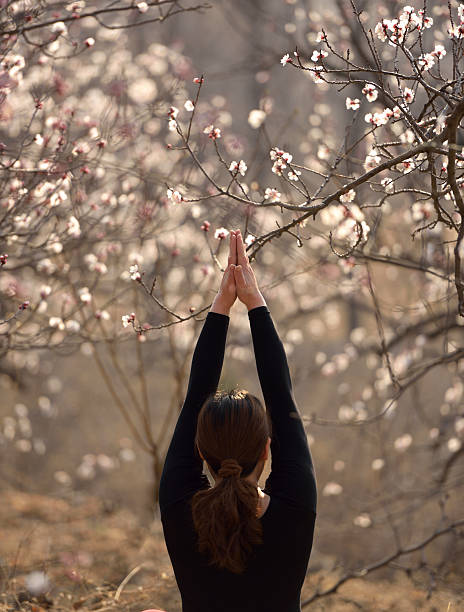 One year into a global pandemic, and change has a completely new context. Clearly, we all faced changes that we could not have anticipated. Together (yet apart) we have sustained lock downs, stay at home orders, social distancing, and wearing a mask at all times. And we have held this challenging posture for over a year. That is how the winds of change roll.
One year later, what has changed for you as a result of the pandemic?
As you may have noticed, things have been quiet here with studio updates. Over the course of the past year I have often been tempted to get a variety of virtual workshops on the calendar and begin a marketing frenzy to gather our studio peeps and reconnect in whatever way possible. The winds of change have had other plans; and instead of this hustling, re-thinking, and modifying our virtual studio, I find myself stopped in my tracks. The messages, "Wait… be patient" are what come instead. A fabulous book by Michael Singer called "The Surrender Experiment" has helped me understand this waiting pattern in a new way. The flow of life is currently whirling and shifting in ways we cannot know. So I surrender to her; the great flow of life and await my orders.
What words or guidance are you receiving from the winds of change?
The weeks prior to the onset of spring brought us several days of powerful winds with gusts up to 40 mph in many places. I could hear it howling all night and woke to the debris everywhere along the roads in the aftermath. Believe it or not, shingles were blown off my roof in the gusty winds that brought the wind chills down below zero. Days later, we had sixty degree weather followed by more windy days. And now, we usher in spring. Like the winds themselves, spring invites change and growth. Below the surface, things are moving and adjusting. The birds, plants and insects are our teachers. Change is inevitable in our breath bodies, physical bodies, mental bodies and spirit bodies.
Where would change best serve you?
Subtle changes might feel normal for the onset of a new season; the clocks change and we adapt and adjust. With or without resistance, we plod along recognizing the invitation to shift. Small changes, such as what time you go to bed each night or what time you rise in the morning; what you watch or read; what you are eating and drinking; which routines are essential and which ones can fall away. Simultaneously, powerful winds can also bring big, profound changes. The shingles blown off my roof and the downed tree limbs along my road gave me pause. 'Pay attention' they say; 'shifts are happening… big shifts'. Amidst the pandemic, political changes, sweeping weather and seasonal changes there are also shifts in consciousness happening on a global scale. We are being invited to wake up in new ways.
What global shifts would you like to see?
In the meantime, we will continue our offering of on-line classes. With the warmer weather, we will be transitioning to more outdoor yoga options. The flow of life will offer us the perfect future for our safe and inspirational physical space (I just don't know when). As the winds of change continue to move us along our individual and collective journeys, tune in to what messages are intended for you. Experiment for yourself with surrender in new ways.
Big hugs, Molly
Surrender!
from Danna Faulds' book 'The Heart of Yoga ' (p. 356)
This is what I have to say to you. Of course you feel weightless, suspended between trapeze bars. What's past is past. What's next is not yet obvious. The whole point of surrender is that you cannot know in advance which way the winds of circumstance will blow. Living a surrendered life requires that you willingly place yourself in the service of All That Is, relinquishing control, letting go of the outcome of your actions. Live in the unfolding moment, asking only for the next step to be made plain. Everything else will take care of itself in time.